MISSION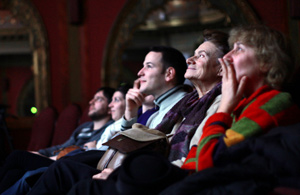 The Uránia National Film Theatre is unique among Hungarian cinemas as it is the only national film and cultural centre operating as an institute It is the film profession's counterpart of the National Theatre and the Opera House, of which most important task is to present and show the treasures of contemporary and classical film art as well as organising film clubs, national and international film festivals, and other events (first nights).
 
When planning our programmes, we aim to present the full variety of film art, and also strive to both retain and develop the social organising powers of the constantly evolving cinema.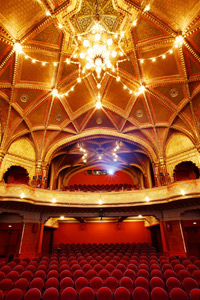 Over the past years, besides films, HD broadcasts have also become a steady part of our programme. We bring you right into the heart of Budapest, into the Secession-Moor splendour of the Europa Nostra award-winning monumental Film Theatre the programme of the world's prestigious art institutions, inter alia, the superb productions of the New York Metropolitan Opera, the National Theatre London, where, thanks to our digital HD projectors and the sound system upgraded, you can see and hear encounter with the Classical and the Contemporary.  

We hope that you will be enriched with substantial art experiences.
We will do our best to ensure that the Uránia National Film Theatre should be a guarantee for that.